Thinking about the freedom he was given offensively in junior college, Sincere Parker can't help but break into a smile and then laugh when he recalls some of the shots that left his hands.
When a player can score like Parker did at Moberly Area Community College — more points than any JUCO player in the country in 2021-22 — a coach is apt to give him a lot of latitude.
Sitting on the sideline at Chaifetz Arena, the 6-foot-3 guard points to the "H" in Chaifetz as being the approximate point of his allowable range last season. It's at least 35 feet from the basket.
"I maybe took some bad shots, some terrible shots at times," he said. "My teammates knew I could make some pretty crazy shots. Even if it looked bad, I might end up making it. But I'm getting out of the habit and making sure I make the right decisions."
After deciding to transfer to St. Louis University, Parker averaged 21.9 points last season with a high of 48. Only one player in the country took more shots.
But here's the thing: Parker shot 49.2% and made 38.7% of his high volume of 3-pointers. The native of Rockford, Illinois, had onlookers comparing his scoring ability to that of Javonte Perkins. Now they're playing together.
Parker is likely to start the season coming off the bench for SLU, much the way Perkins did after transferring from junior college. If he makes the transition as quickly, that could bode well for the Billikens.
"He can shoot the ball, but he's more than a shooter. He's a scorer," Perkins said. "He kind of reminds me of myself in my younger days."
SLU has a lot of potential scorers, so Parker will not have to feel a need to produce a lot of points from the get-go.
Although the level of competition was questionable, Parker scored 27 points in a game in Italy and 16 against a team from Spain on SLU's European tour in August. He showed some other skills as well.
Coach Travis Ford has said his defense is a work in progress, but offense is going to give Parker plenty of playing time.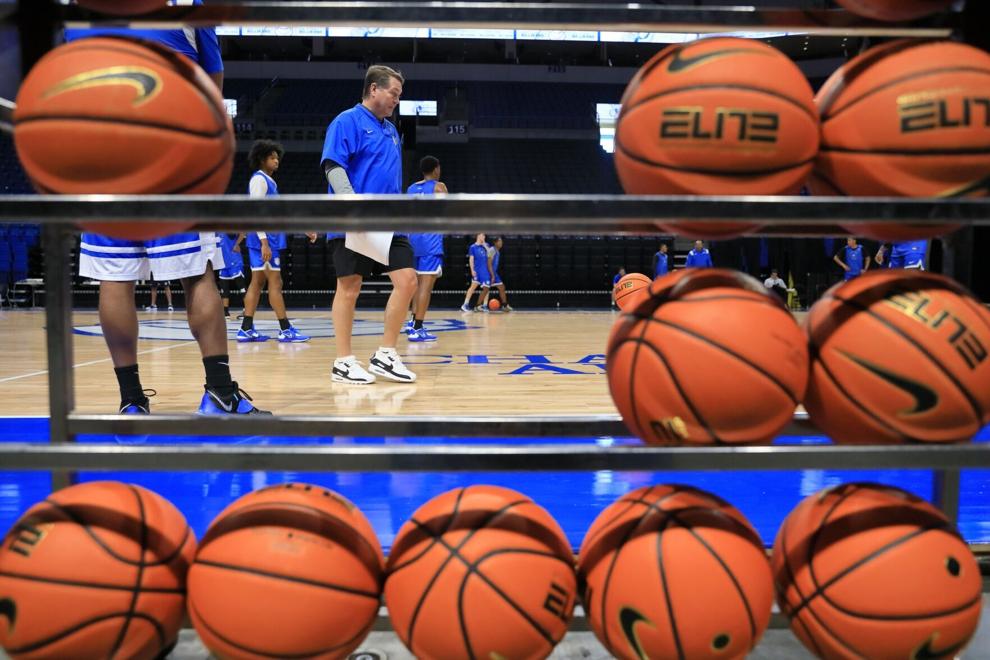 "The way coach runs offense is good for me and will help me take smart shots," he said. "I'm coming from a JUCO where I got 20 shots a game to Division I where I might get eight or six. That will allow me to be more efficient and showcase my other talents."
Parker is considered a three-level scorer with a mid-range jumper and the ability to score through contact at the rim.
He also seemed to recall that he was measured at a 43-inch vertical leap, which would put him in rarefied air. Confirmation is pending.
"Something we were surprised with in Europe is his athleticism," Ford said. "I bet he had three dunks where he actually dunked on people, rising up and dunking. He probably led us in blocked shots and was a really good offensive rebounder. So, he's sneaky athletic is what I'm saying."
Ford said the scoring part comes easily for Parker, who agreed it always has. Fans will be waiting to see if that ease translates to Division I games.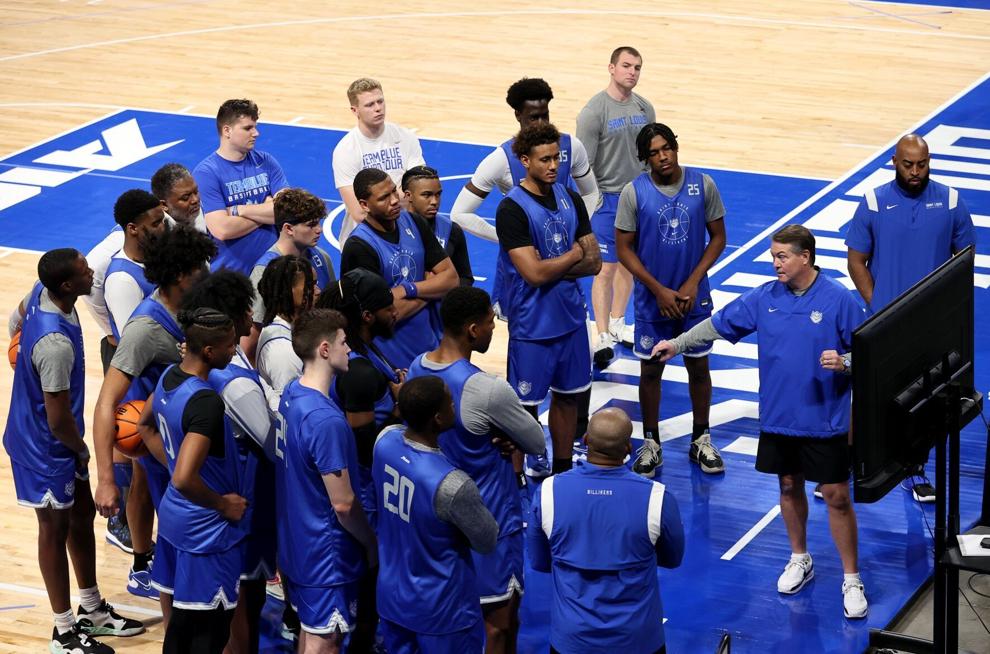 Other parts of his game have emerged, he said, with increased athleticism that turned heads in Spain and Italy.
"I've got that sneaky bounce," Parker said. "It's something that just came to me. It hasn't been with me a long time. In the last two years, my athleticism has evolved a little bit."
Parker experienced the difference between junior college and DI basketball in his first individual workout at SLU, struggling to get through the hour of drills. His body is adapting to a significant increase of time spent in the weight room.
Like most newcomers, he also needed extra time to adjust to a new system, longer practices and different terminology. As Ford hoped would happen with the first-year players, Parker said the trip to Europe was a big step forward.
"It helped me learn the plays and the guys on the team," he said. "Now, it's easier to run the plays and see where to go and the moves I can make on somebody without them knowing what I'm doing."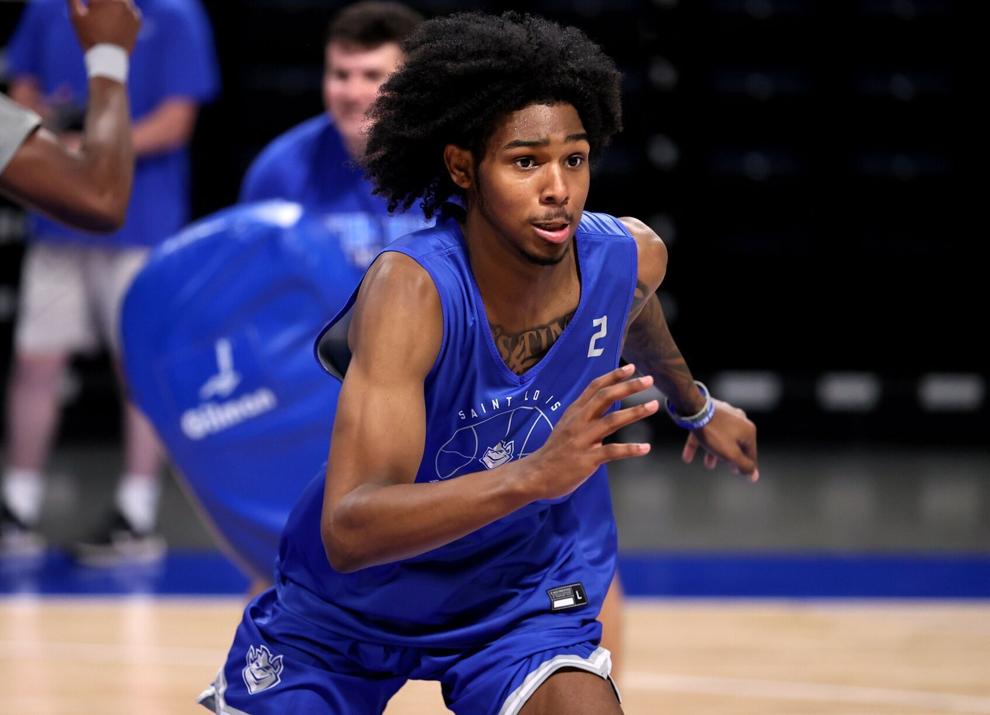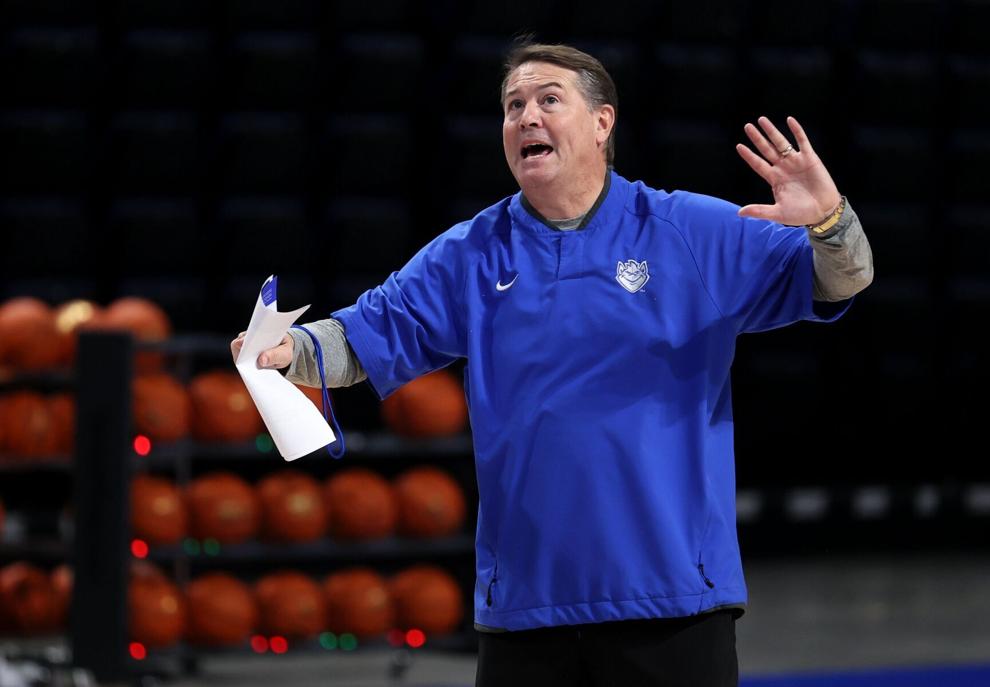 .